Windows Blinds
al-us



Overview
A WindowBlinds skin can make Windows look like an alternative operating system, like their favorite sports or car brand, or something completely new. Because WindowBlinds uses the latest hardware acceleration features of modern video cards, WindowBlinds won't slow down your computer and uses very little memory.

WindowBlinds is safe and easy to use. It doesn't alter any system files and users can switch between the default Windows look and feel and a custom WindowBlinds skin with the click of a button. In addition, WindowBlinds has been tested to ensure it works with Windows Vista, so you know it is compatible, reliable, and more secure.

Note: A 16MB DirectX 8 or later compatible video card with appropriate driver support is required for per-pixel alpha-blended skins.




There are thousands of different skins to choose from that are freely downloadable from the WinCustomize website.
Windows 7 simplifies how you work with the windows on your desktop. You'll have more intuitive ways to open, close, resize, and arrange them. You can drag open windows to screen borders, so you'll no longer have to click on tiny objects in the corner of a window to make it do what you want.
Maximize a window by dragging its border to the top of the screen, and return the window to its original size by dragging it away from the top of the screen. Drag the bottom border of a window to expand it vertically.
It's easy to copy files or compare the contents of two windows by dragging the windows to opposite sides of the screen. As your cursor touches the edge, the window will resize to fill that half of the screen.
To see all your desktop gadgets, just drag your mouse to the lower right corner of your desktop. That'll make all the open Windows transparent—making your desktop, and the gadgets on it, immediately visible. Want to minimize all your windows? One click and it's done.
Information about Windows 7 is preliminary and subject to change. Some product features of Windows 7, such as the ability to watch and record live TV or navigation through the use of "touch," may require advanced or additional hardware. The features and functionality you find in the pre-release product may not appear in the final version of Windows 7.
Category: mine, software
Leave a Comment

Pijat + Plus + Plus
al-us

Pijat plus-plus buat yang encok pegal linu dari pada mikirin yang gak jelas, buat yang buntu ide nulis ide xixixix 

 seperti saya dapat PR 10 (-tapi kan seharusnya dapat pr tinggi enak, iye kalo pagerank tapi ini kan beda 

-) malah bingung jadi mending kita santai-santai dulu sambil dipijat-pijat apalagi pijatnya plus-plus seperti gambar di bawahpijat plus-plus xixixix selamat menikmati (-makan kali-)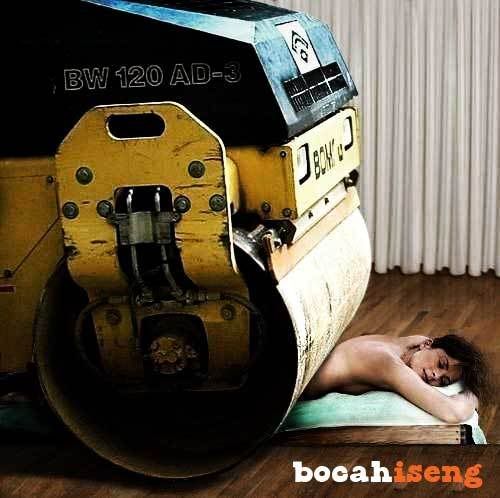 Apa jadinya kalo di pijat plus-plusnya kaya gitu 

 tapi kalo seperti gambar sih bukan plus-plus yang enak atau nikmat malah plus metong atau mati gepeng 



src="http://pagead2.googlesyndication.com/pagead/show_ads.js">

Category: mine
Leave a Comment